I just signed up for Webflow and entered the tutorial. It tells me to "Drag a Container to the page". When I do that, a red error message pops up:
Drag container
Drag the Container element into the empty section.
Video of the problem: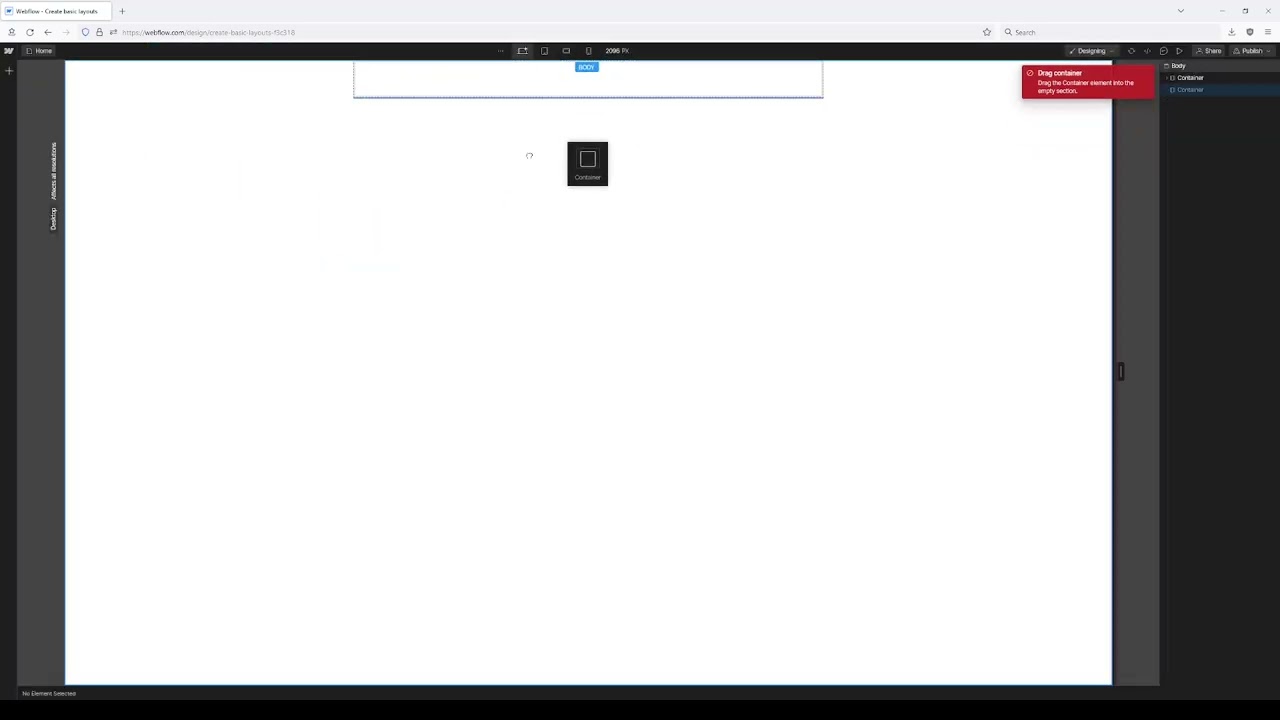 I thought Webflow would let me make a website without coding but it seems I'm not even proficient in drag&drop enough to pass the first tutorial step

Please what am I doing wrong?