Hi! I am very much a noob to Webflow, but have scoured the help section/vids/tutorials/general internet for answers to my problem with no dice…so here I am

I am trying to add an animation to my drop down link menu in my desktop nav, something similar to this custom drop video: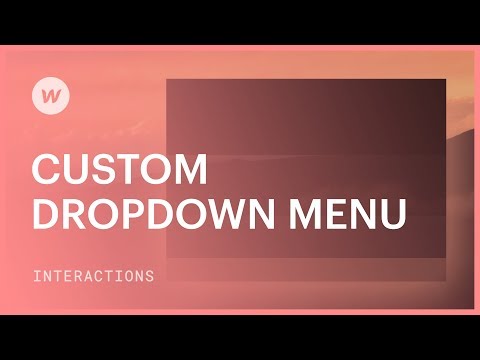 and
I did not build a custom dropdown though, I am starting with the one dropped in from elements. I have gone through these steps all day and I can't make it work for the life of me (nothing happens), Ive even started a "bare" test dropdown (outside of any existing classes on the one i'm working with) and I cant even get it to work on that. So I must be missing something – please help! Very frustrated!
Cheers
---
Here is my public share link: LINK
(how to access public share link)