Hey everyone,
I'm Eugene from Weglot. I just wanted to give you a few updates on everything we are working on on our side regarding our Webflow integration:
Latest product news
Subdirectories (in beta)
Being able to show translated pages in a subdirectory instead of a subdomain is our most requested feature, especially for our Webflow integration. I'm happy to tell you that this feature has been available in beta for a few weeks! If you're interested in trying it out, please send a message to our support team (support@weglot.com) and they'll help you get started.
Variables (in beta)
If you're using a lot of variables (like names on CMS collections pages for example), we just released a new feature to help you exclude those variables from being translated. This feature is in beta too but you can try it out easily. More information here: How can I add variables to my translations? - Help Center
Update Weglot + Webflow video
If you haven't tested Weglot on your Webflow website yet and are wondering how it works. You can check out our updated integration video: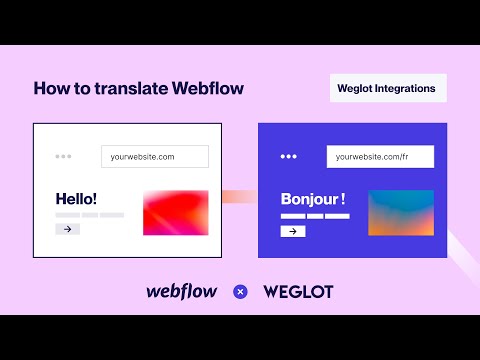 Weglot Agency Program
If you are a web agency or freelancer recommending Weglot to your customers (thank you

), we now have a dedicated team to help you if you need anything. Please check out our Web agency page and use the contact form there if you have any questions: The best translation tool for your agency
On that note, I wanted to showcase a few examples of great Weglot + Webflow integrations that have been made by Webflow agencies lately:
If you've worked on a great Weglot integration too, please show it below!
And, of course, if you have any questions or feedback on Weglot, don't hesitate to send me a DM or reply below.