Our customers are saying they can no longer checkout. They are getting this error message: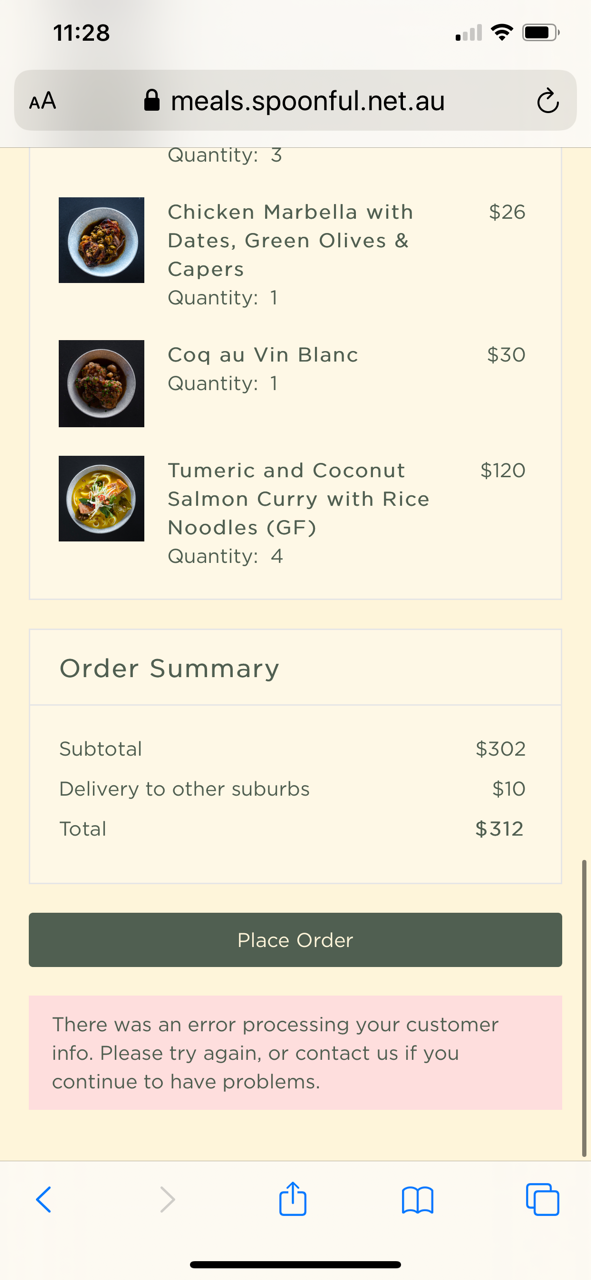 meals.spoonful.net.au
https://preview.webflow.com/preview/spoonful?utm_medium=preview_link&utm_source=designer&utm_content=spoonful&preview=e991f5e77c123cce86d16b44133eb1de&mode=preview
Sorry to hear you're having issues with the checkout on your site. The most active folks here on the forum are just community members so I'd recommend contacting Webflow Support if you haven't already.