Hi,
So I'm not sure is this is possible yet in Webflow but I have the following situation.
I have a slider on a page that acts like so

However, I now need to turn the slides (the buttons) into tabs so I can display two videos per tab like so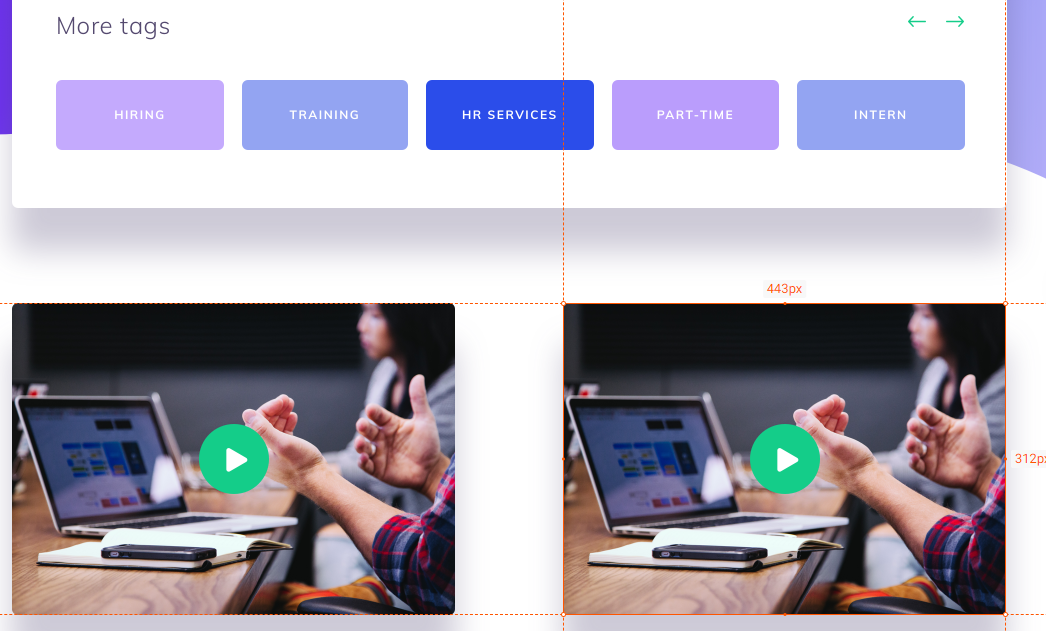 So when I click the button two videos show, but I still need the slider functionality. I have a duplicate page called services videos where this needs to be. I have the tag functionality there on the first button, but now the slider doesn't work, not sure if this is down to the slide being inside the tab or whether there's a way to reverse the order but essentially I want to combine two components.
If a little bit of custom code is needed it would be great if that was included in the solution.
Many thanks.
---
Here is my site Read-Only: LINK