More and more this is beginning to seem like that
They have been saying that since the start of e-commerce so dont get your hopes up. But it would be nice to finaly have iDeal
This is the response i got in 2018
I have the solution: use www.udesly.com.
Sorry if I am being rude ,Sarah. But this solution is known within Webflow and you can see that a lot of people here need this functionality. Why didn't you tell us about udesly? I have wasted years on struggling with this issue!
Next time, tell people to use the Udesly adapter instead of unhelpful information.
Good luck with converting your websites with Udesly, folks!
I have this topic bookmarked in case something comes up. Thanks for the update Marral! I haven't heard of Udesly, are you referring to the Webflow to Shopify service they're offering? I should look into that. Thanks
Interesting. How are you experiencing Editor X? Meanwhile I got a reply from Webflow a few days back:
Thanks so much for reaching out about adding other payment gateway methods like Bancontact and iDeal.

I empathize with your needs and understand your desire to have these added to Webflow Ecommerce.

I can't provide a timeline for when these features will be available, but I can let you know that I don't expect them to be added anytime soon.
Hmm, this is good to know. I've been using Webflow e-commerce for a while now, hoping for Webflow to introduce ideal. Since this won't be supported any time soon, I'll move to something else, most likely stripe payments
I'm looking for this to, but can't you just add Stripe payments?
@Benx as you might have read by now, credit cards are the only option (and apple/google pay) that Stripe offers and webflow ecomm supports. The other payments offered by Stripe aren't available in webflow (yet). You can use the CMS and add Stripe directly if you're comfortable with coding in Stripe. Or use their checkout links if you only sell one product at a time.
Hi all.
Josh from Foxy here. With our seamless Webflow integration, you can accept payments with iDEAL, manage products 100% with Webflow CMS, embed a customer portal, and more. Details can be found here.
Please don't hesitate to reach out if you have any questions or need help getting started: hello@foxy.io
Thanks,
Josh
I just dont get it. The could easily get the iDEAL API and integrate iDEAL for EU/NL customers, it's not that hard – It has probably something to do with where they pay their taxes, as they will need a dutch bank account. It's pity, because i was planning to move all my clients to webflow. bummer
e-commerce since 2018 still no ideal payment…
Jep, swtiched to Foxycart and now Ecwid instead of webflow ecommerce for this reason.
Without those would have stopped using webflow, even if the editor is nice and the animations are cool to play with. Or just host the shop on WP and different domain…
Hey Everyone
Can someone give an update on the iDeal integration? Is it possible with stripe?
I found this video, where they have a webflow website and use stripe to get iDeal. Is this possible?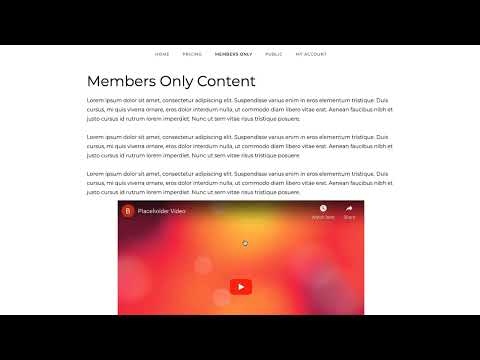 Those are Stripe Payment Links. It works, but you lose the cart function.
Webflow still hasn't given any attention the the European e-commerce market. iDeal, Bancontact, P24… are not supported. It's really sad, this should've been implemented a long time ago, they are kinda dropping the ball on their ecommerce system.