Hi
I'm following this tutorial here to set up a cookie banner that only fires the fb pixel after the ACCEPT button is clicked.
I'm stuck on #1 in the 'Create the interactions' section
Here's a short video to explain more…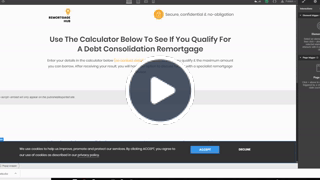 Share link below. If anyone can help me set this up I'd be really grateful.
Thanks, Graham
Here is my site Read-Only: https://preview.webflow.com/preview/remortgagehub?utm_source=remortgagehub&preview=ee0ad2e1a8fcc2ab55dc754975e78773
(how to share your site Read-Only link)