Hi
On my site mortgagewithbadcredit.co.uk I have two buttons with button text Do I Qualify? and Learn More respectively.
Even though both buttons are using the same font size, the Learn More button text displays much bigger on mobile devices. I've looked at the parent container and can't see anything out of place. It's really strange. Please see screenshot and share link below…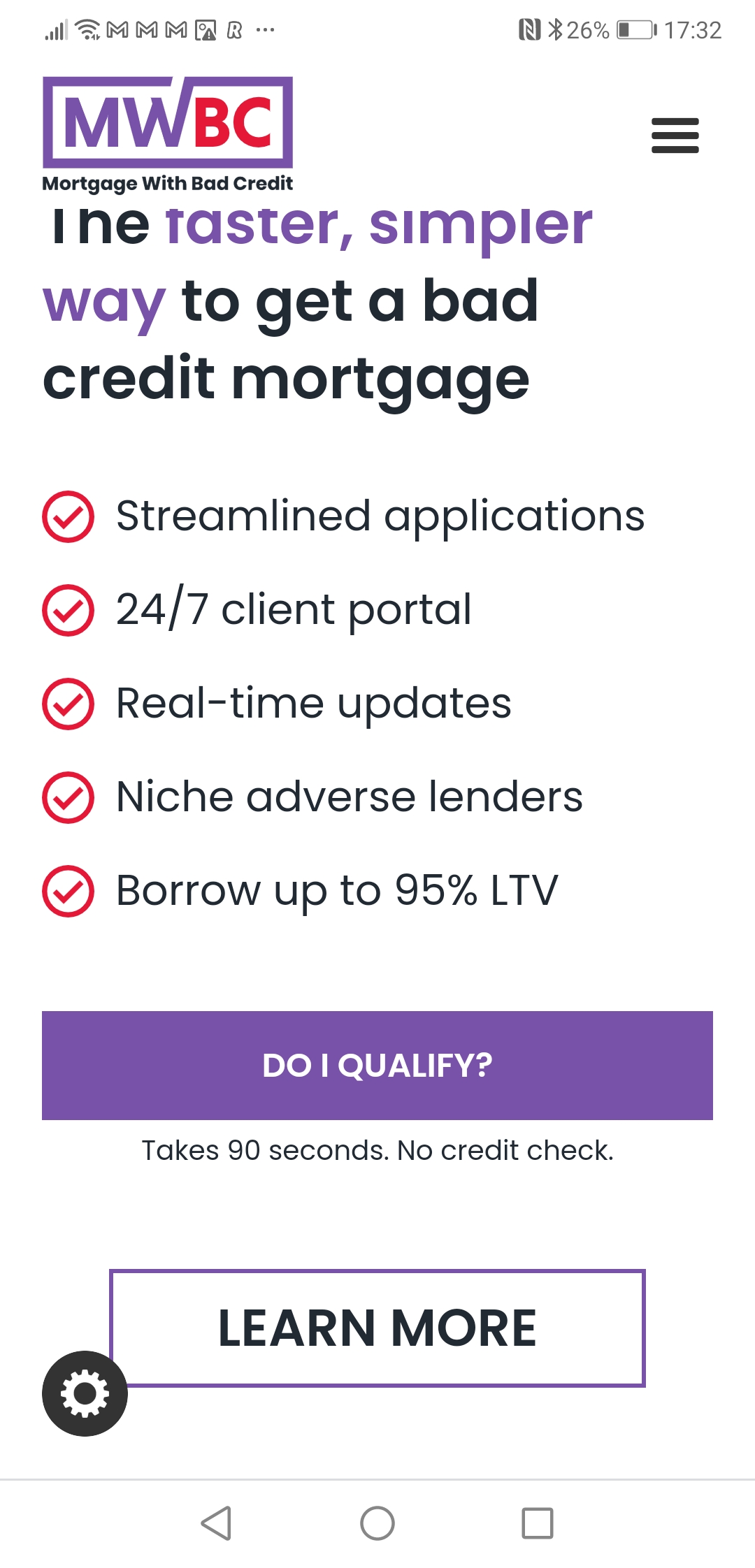 https://preview.webflow.com/preview/mortgagewithbadcredit-co-uk?utm_medium=preview_link&utm_source=designer&utm_content=mortgagewithbadcredit-co-uk&preview=4702ed782186ef65ec6f1eb0ff59e4c9&workflow=preview
If anyone can help I'd be most grateful. Thank you.
Graham
---
Here is my site Read-Only: LINK
(how to share your site Read-Only link)