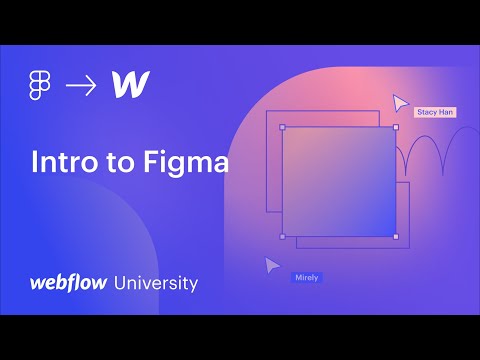 Take the full course at Webflow University: Figma to Webflow | Webflow University with access to all assets or to clone the completed Webflow project.
In this lesson, we're going to go through a process we use internally all the time: we'll be using Figma collaboratively to design and iterate upon all the stuff that's going to make our project go from no-fidelity, low-fidelity, and finally, mid-fidelity.
Share your progress #figmatowebflow on social media and here on this topic in the forum.
00:00 — Introduction
00:17 — Magic of Post Production
02:00 — Adding shapes and text into your Frame
02:38 — Moving and aligning content
03:36 — Scaling and sizing
03:58 — Duplicating for faster iterations
09:25 — Quickly duplicating sections
21:32 — Creating the mid-fidelity design
39:05 — Evolution of design iterations
40:36 — Share your progress
---
Course discussion
Lesson discussions