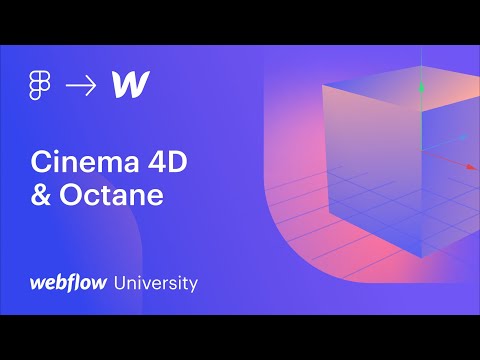 Take the full course at Webflow University: Figma to Webflow | Webflow University with access to all assets or to clone the completed Webflow project.
This lesson is a primer on how to use Cinema 4D to model and animate 3D designs of our fictional carbonated water bottle product. We then add the surface textures and light our 3D design with Octane Render.
Share your progress #figmatowebflow on social media and here on this topic in the forum.
In this lesson, we'll go over:
00:00:00 — Introduction
00:01:16 — Modeling & geometry
00:32:33 — Texturing
01:06:06 — Lighting
01:15:56 — Animating
01:42:48 — Rendering
---
Course discussion
Lesson discussions