I cannot for the life of me figure out how to center this tab menu.
The problem really shows up in landscape mode. It looks good at at 450px but at 700px it doesn't at all.
I have the margins set to auto but it does not center.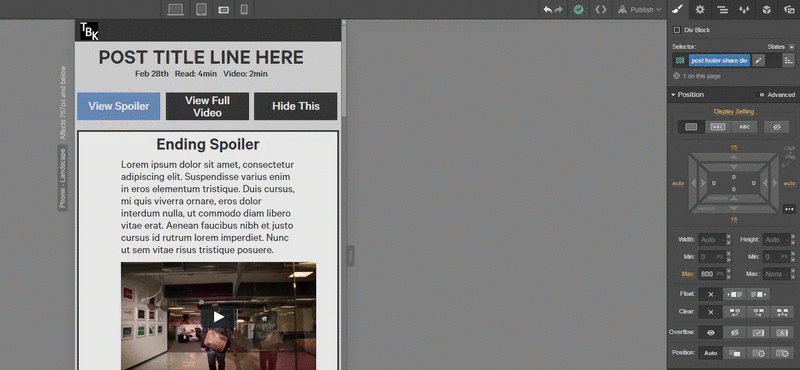 Thanks for any help!
its the page called "post title name"
https://preview.webflow.com/preview/travisbklein?preview=c9a223b9ad616b860ba1acc25a62ff34
edit: forgot to post the gifs,
this is one at the bottom, the sharing div